The Little Ones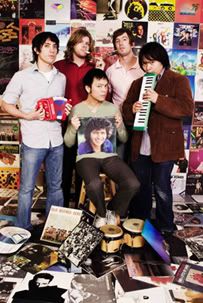 image by Aaron Farley
The weather's getting warmer; the kids want to come out play, it must mean it's time for summer jams that make you want to gaze into the eyes of another. Oh summer love…
The band that's going to make your hearts pitter-patter, is the L.A.
band
The Little Ones.
Formed in early 2006, this quintet has been causing some buzz and we're sure you'll be hearing more about them in the coming months. Harmonizing vocals, handclapping, and the occasional hint of mini-instruments only make us love this band even more. It's fun and it's fresh.
Check out their debut EP,
Sing Song
released in the Spring. Take a listen to tracks
here.
They make their way to
New York
at the end of the month playing gigs at the Mercury Lounge and Bowery Ballroom.