Oui Oui Party!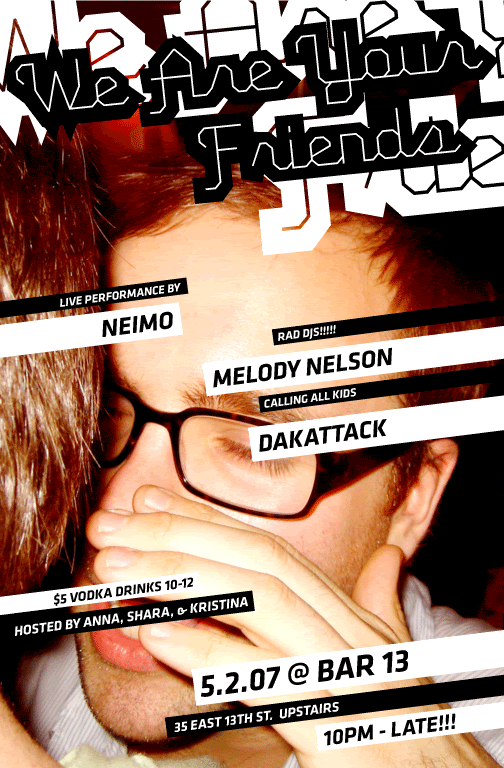 Come to Bar 13 and catch a live set by French band
Neimo
at MIDNIGHT! We'll be there in hopes of feeling like we're right in the middle of a Parisian underground dance floor surrounded by sweaty kids, people making out in corners and what not to Neimo's mix of indie-punk-new wave.
Here's the video for "Hot Girl:"
Labels: hot girl, neimo, video, We Are Your Friends, youtube