WE ARE YOUR FRIENDS! This week w/SMC + MAX PASK
It's blazing hot and I'm about to bake some cookies but you want to know what's even hotter....
THIS WEDNESDAY!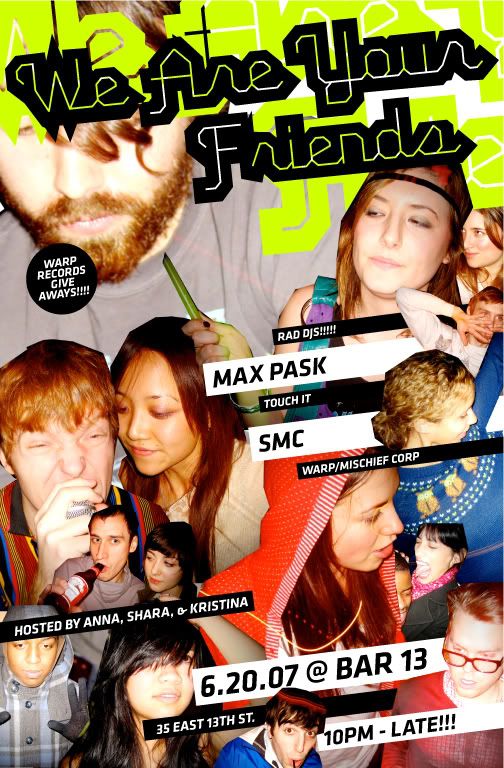 Giveaways courtesy of
Warp Records
If you're in New York City on the 4th of JULY and you need something to go to. Well the DN's aka CEC and KKH will be djing at the 4th of July Day Extravaganza installment of W.A.Y.F.
Yeaahhh, bitches!
Labels: Bar 13, Max Pask, SMC, warp records, We Are Your Friends