a w.a.y.f anniversary!
We Are Your Friends is celebrating their ONE YEAR ANNIVERSARY on Thursday, October 11th at 200 Orchard!
The special guest DJs for the evening are
RUNAWAY
(Marcos Cabral + Jacques Renault).
Check out what our friend, Robot Blair had to say about the duo
here
.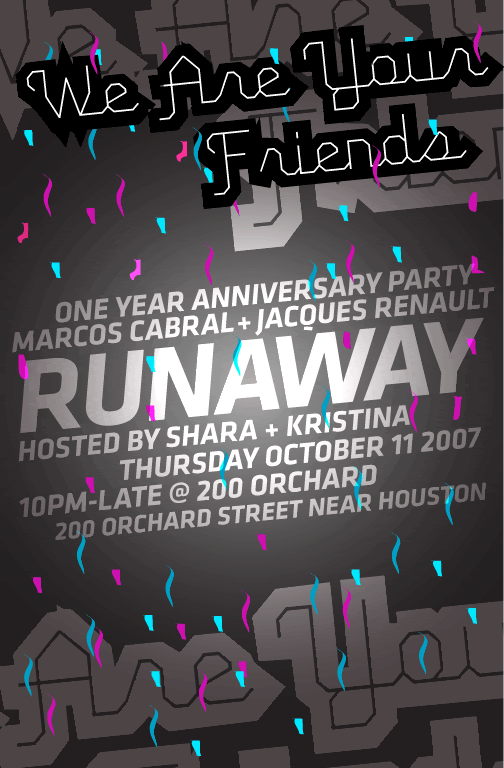 Please come out for the regular W.A.Y.F shenanigans: PBJamwiches, brownies, crazy DANCING! And it's on a THURSDAY! Let's get this party started...
Labels: 200 Orchard, Runaway, We Are Your Friends