Klaxons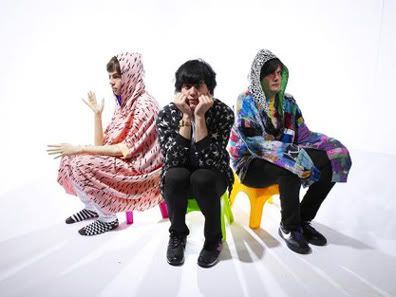 JAMIE REYNOLDS : JAMES RIGHTON : STEFFAN HALPERIN


Scenario:
You're at a dance party and the djs spins a song that you're like this is awesome and in turn you ask your friend if it's so and so but you both can't seem to figure it out. Well, that's what happened with me and the
Klaxons
- SLS and I were out and we couldn't figure it out but absolutely loved the track, Gravity's Rainbow. (check out their myspace
page
and download tracks)
Thanks SLS for doing some investigative legwork!
Mark your calendars:
Sept. 19th, 2006 @ Club Midway (formerly Scenic) - 25 Ave. B (between 2nd and 3rd St) New York, NY
Sept. 21st, 2006 @ Studio B w/
Soulwax
-
259 Banker St (between Meserole and Cayler) Greenpoint, Brooklyn (We are so excited for Soulwax!!! I might just pee in my pants with excitement)